Air Objects Number 19 and 20
1996
..In the pieces mentioned above, Anna Amadio attempted to come to terms with already-existant landscapes and achitecture which she thus appropriated and transformed. The case is different with the "Air Objects" on which she has worked since 1994. An air object comprises soldered plastic ... more
Image Gallery
+
Air Objects Number 19 and 20
1996
..In the pieces mentioned above, Anna Amadio attempted to come to terms with already-existant landscapes and achitecture which she thus appropriated and transformed. The case is different with the "Air Objects" on which she has worked since 1994. An air object comprises soldered plastic which is rendered volumetric by blowing air into it. Air objects are three-dimensional, monumental and transparent. They are in themselves their own form of architecture. Looking through the exterior shell into the equally transparent interior oft the object, one can, in a sense, see a new world. Anthropomorphic forms become fictional landscapes which can neither be trespassed nor touched. These objects' interiors provide the grounds for the associations and narrative structures which spring from the viewer's imagination. The degree of recognition wich acrrues to the various forms within an air object is based in the unconscious, on structures which are familiar without being entirely identifiable.
As significant as the air objects' structure is the material of which they are made. The transparent plastic and the air trapped within it constitute a volume which maintains its lightness even at monumental scale. Clumsiness and weightiness are banned from Anna Amadio's artistic vocabulary. The air objects' production process is based upon complex calculations according to which, as in sewing, a pattern is developed and tailored. The edges, or seams, so to speak, are soldered with an iron; air is pumped into the yet-lifeless shells with a hair dryer. The objects may burst, the solders tear, tiny holes may allow the air to escape; these belong to the risk inherent when the structures assume other forms under pressure.

Research and experimentation, calculation and development form the tedious groundwork for the objects. What a surprise when an air object stands in a space in its definite form..
Text Hedy Graber
Photo of the exhibition Serge Hasenböhler
(Group Exhibition with Daniele Buetti, Kunsthalle Palazzo, Liestal, Basel)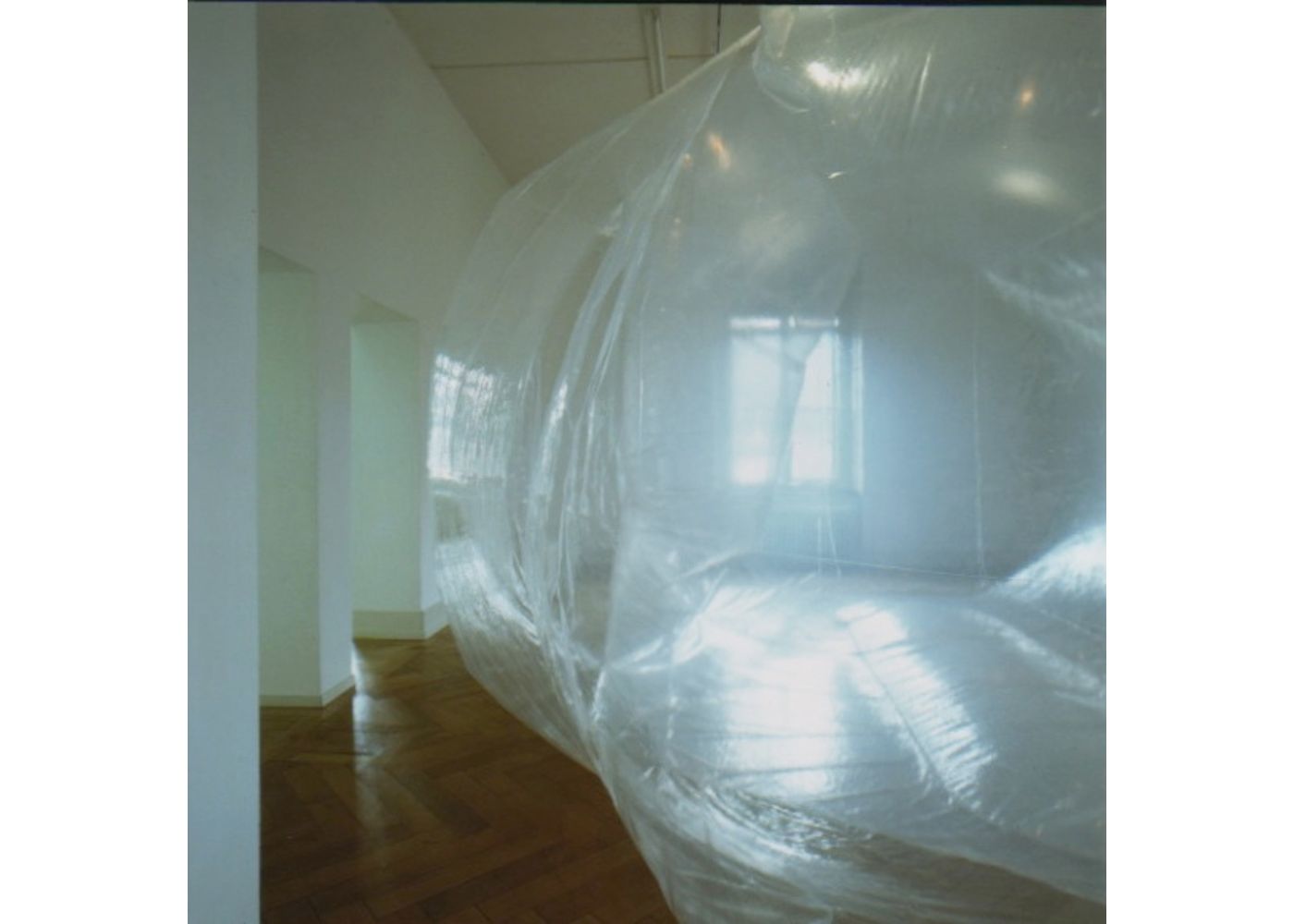 Luftobjekte Nummer 19 und 20 |1996 |Polyäthylen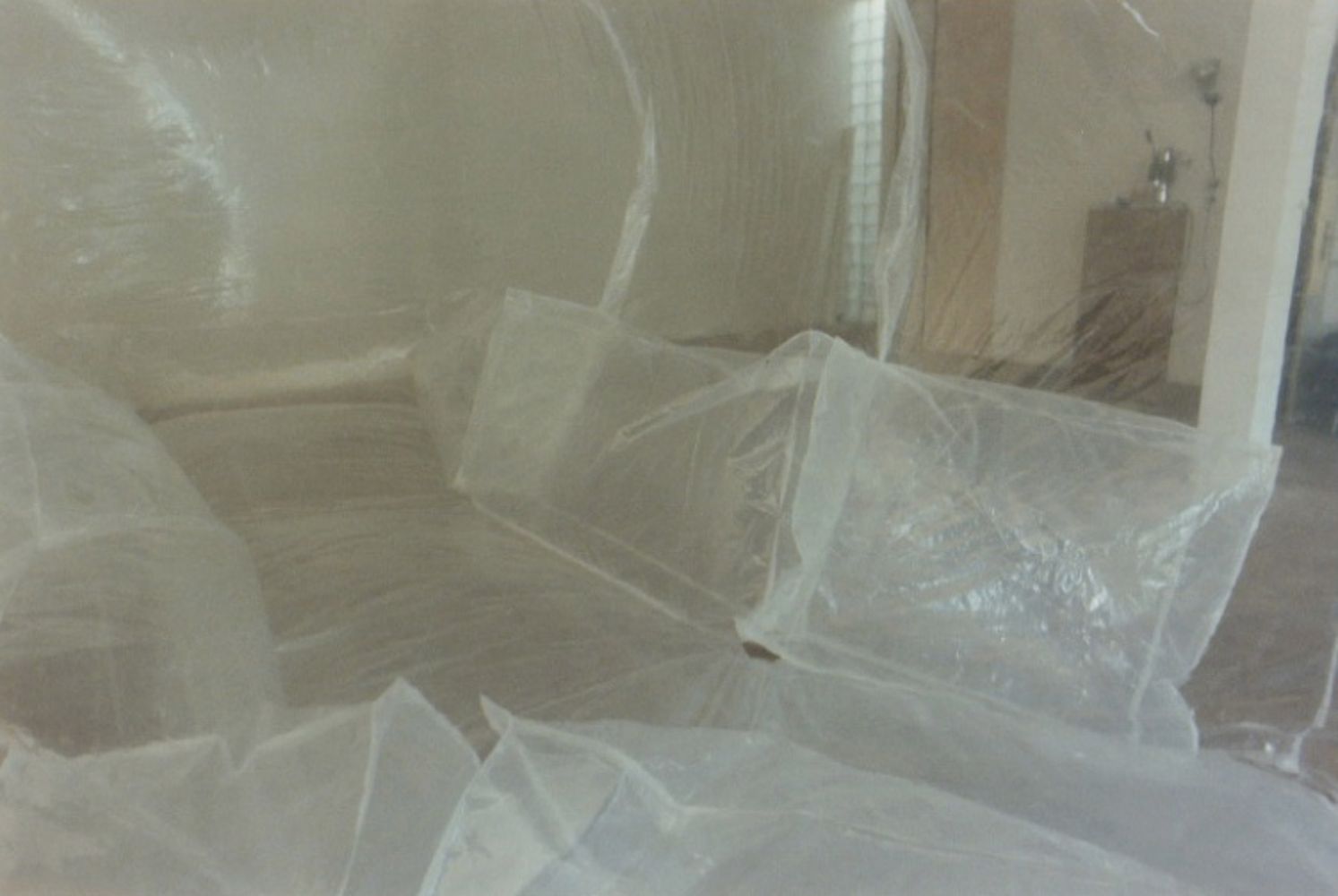 Luftobjekt Nummer 19, Detail |1996 |Polyäthylen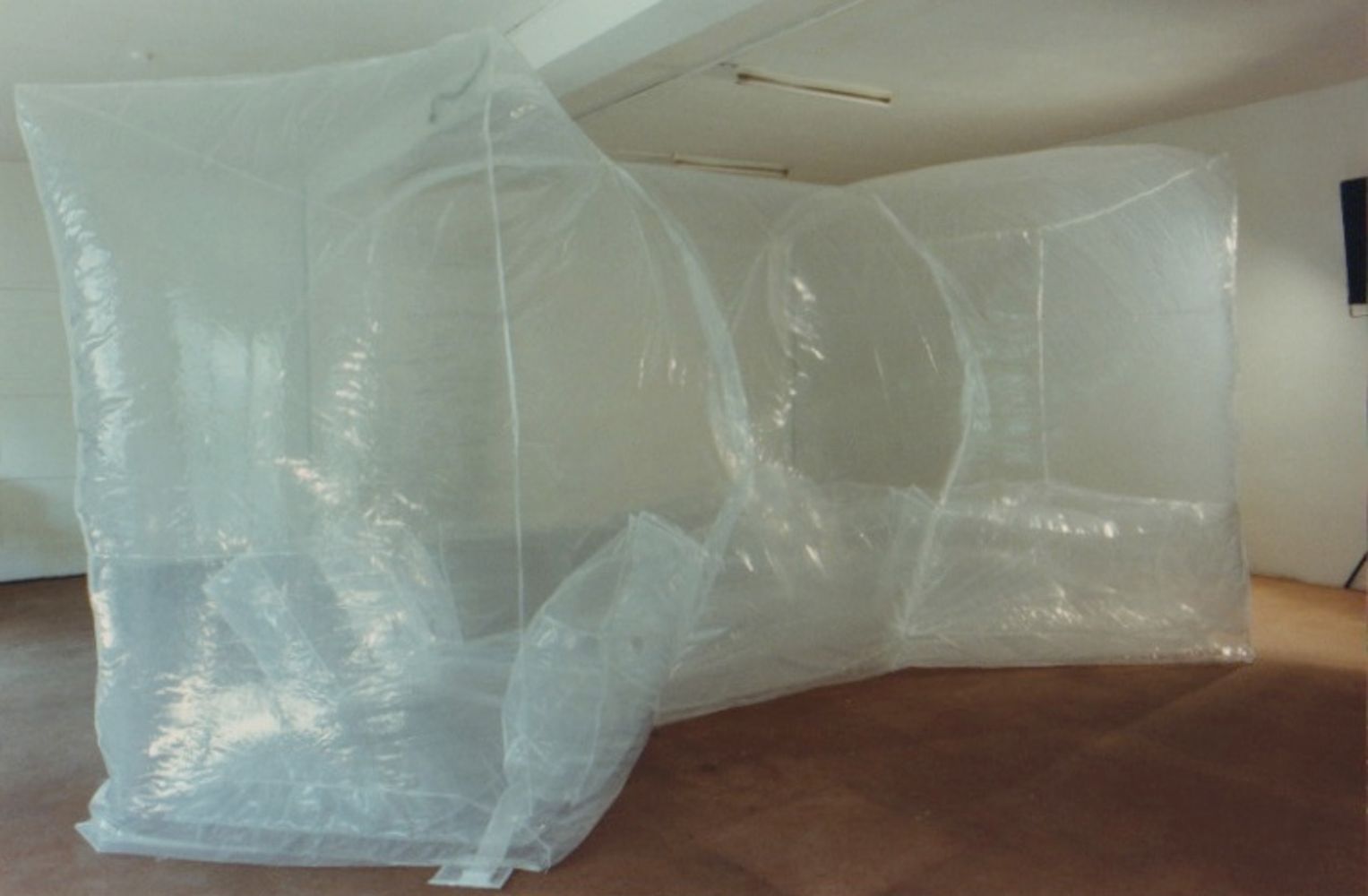 Luftobjekt Nummer 19 |1996 |Polyäthylen |270 x 300 x 600 cm [H W D]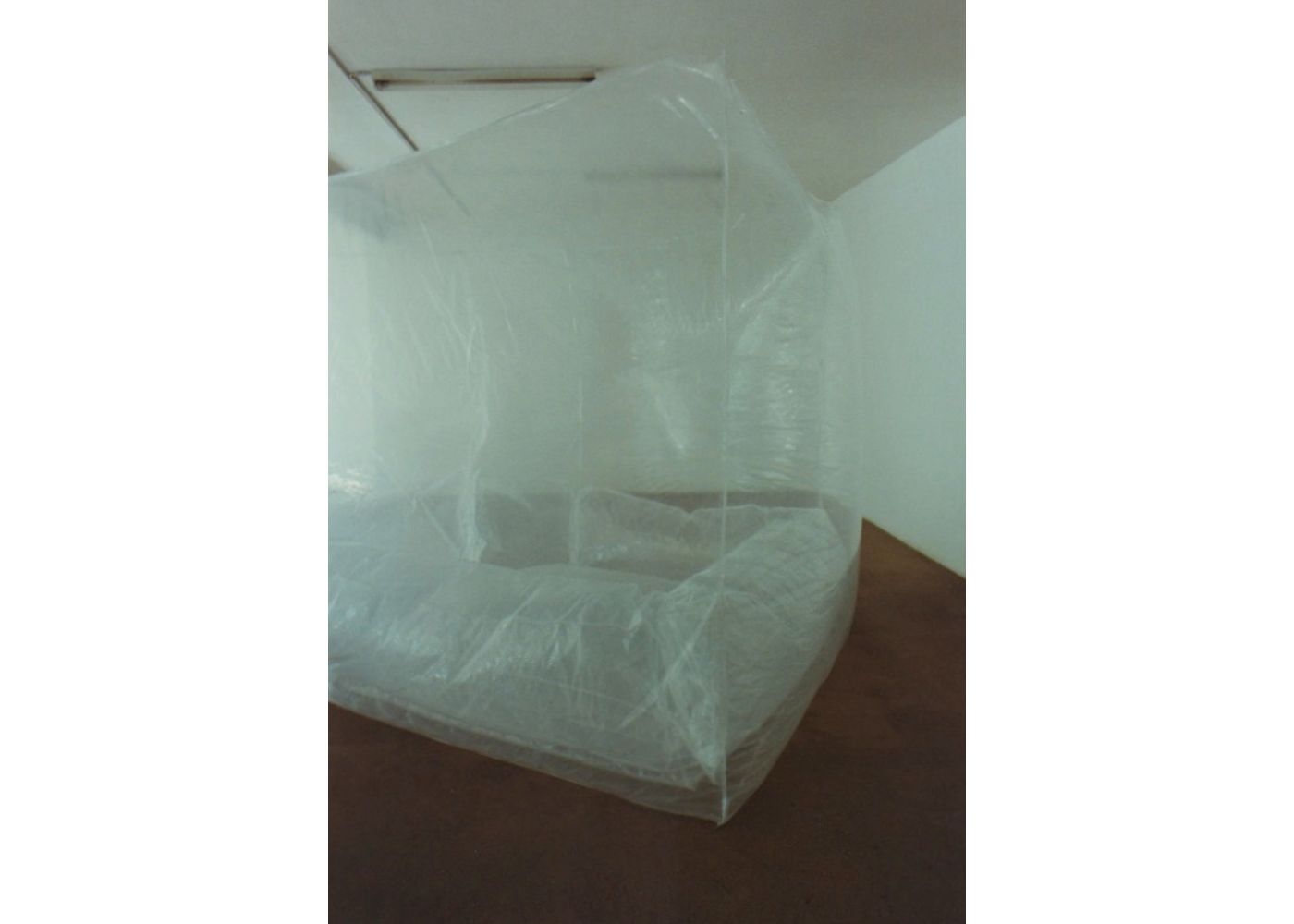 Luftobjekt Nummer 19, Detail |1996 |Polyäthylen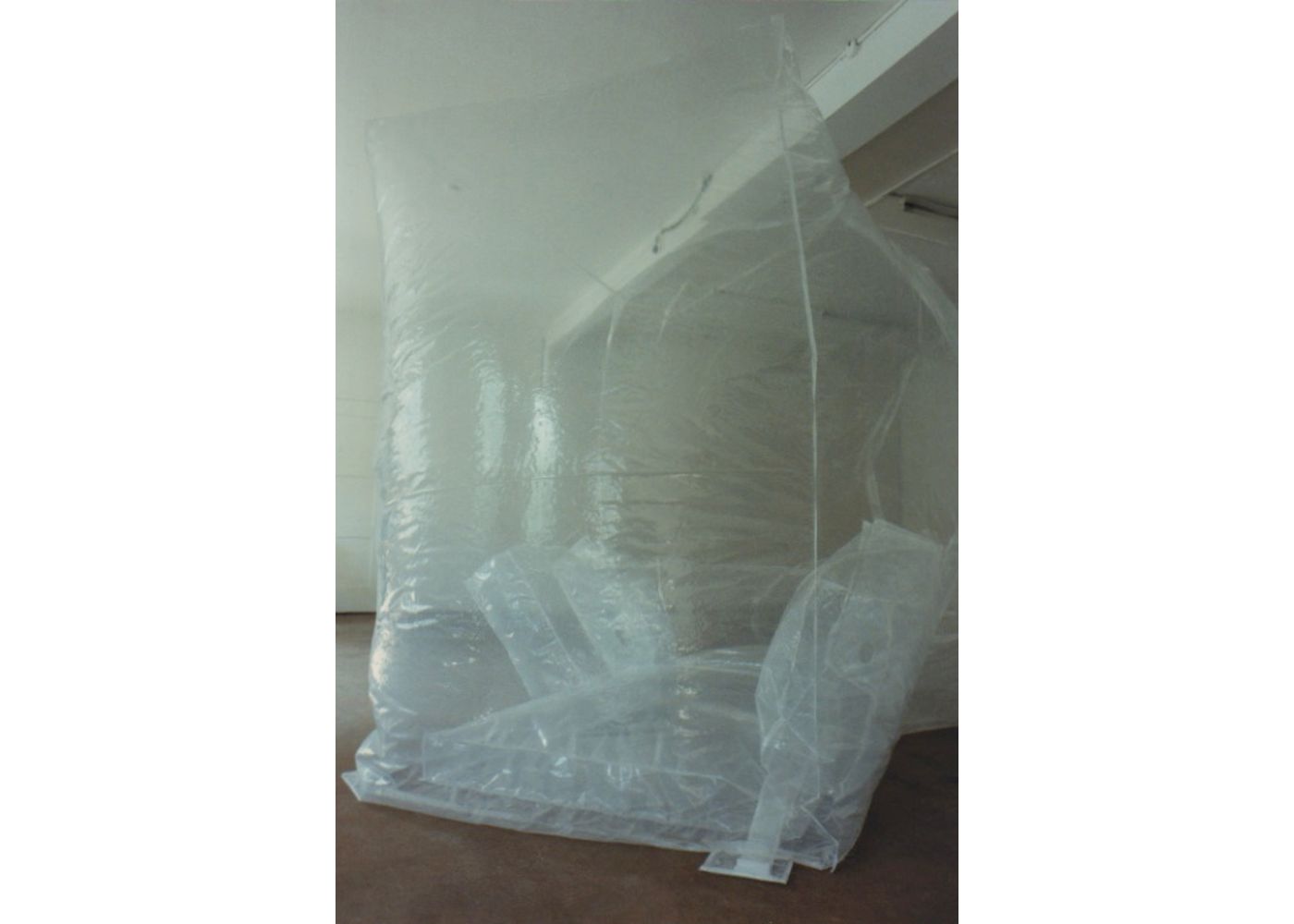 Luftobjekt Nummer 19, Detail |1996 |Polyäthylen