Points
2012
..this "floating" experience urged Anna Amadio to set points, create precise moments in time. The artist aimed for an end of all contingency. Therefore the idea and concept of the point became prominent in her work. As a form the point is the most complete and legible sign ... more
Image Gallery
+
Points
2012
..this "floating" experience urged Anna Amadio to set points, create precise moments in time. The artist aimed for an end of all contingency. Therefore the idea and concept of the point became prominent in her work. As a form the point is the most complete and legible sign. The point stands at the end of a sentence. But he can also stand at the beginning of a discussion and lead an argumentation. Points are being given, distributed, discarded and reproached. They can express a scope of meanings: Points can be strong or weak. A point can be made factually or emotionally. The point expresses something, pushes something away or covers something. A point can be strong, but he is also manipulable, or can be classified as less important. The point has its value. The more and the bigger the point is, the more it gets lost in the space and is not readable anymore as the point of departure: It dips, bends and pushes towards its carrier. The point falls off its base and mingles with other, smaller points and surfaces..
These lost points – the surfaces having lost their previous point form – gain in return colour force and formability. They are flexible, smooth, sociable and communicative. Without disclaiming their provenance they have reduced their duty to score.

In the sculptural works of Anna Amadio the freestanding or grouped small, medium or large points execute a pressure on the carrier of the colour points. The weight of the round blobs pushes the branches towards the floor; they become a burden. In the execution of both the pointed sculptures and the still lifes questions of gravitation and spatial orientation are decisive. In the group of still lifes Anna Amadio applied the subject horizontally and positioned them afterwards vertically. In the new sculptures the artist attached the points on both sides of the lying branches horizontally. Gravitation co-determines the form. The present works are therefore not only subject to the interventions of the artist but have been deliberately committed to physical procedures.
Text Etienne Lullin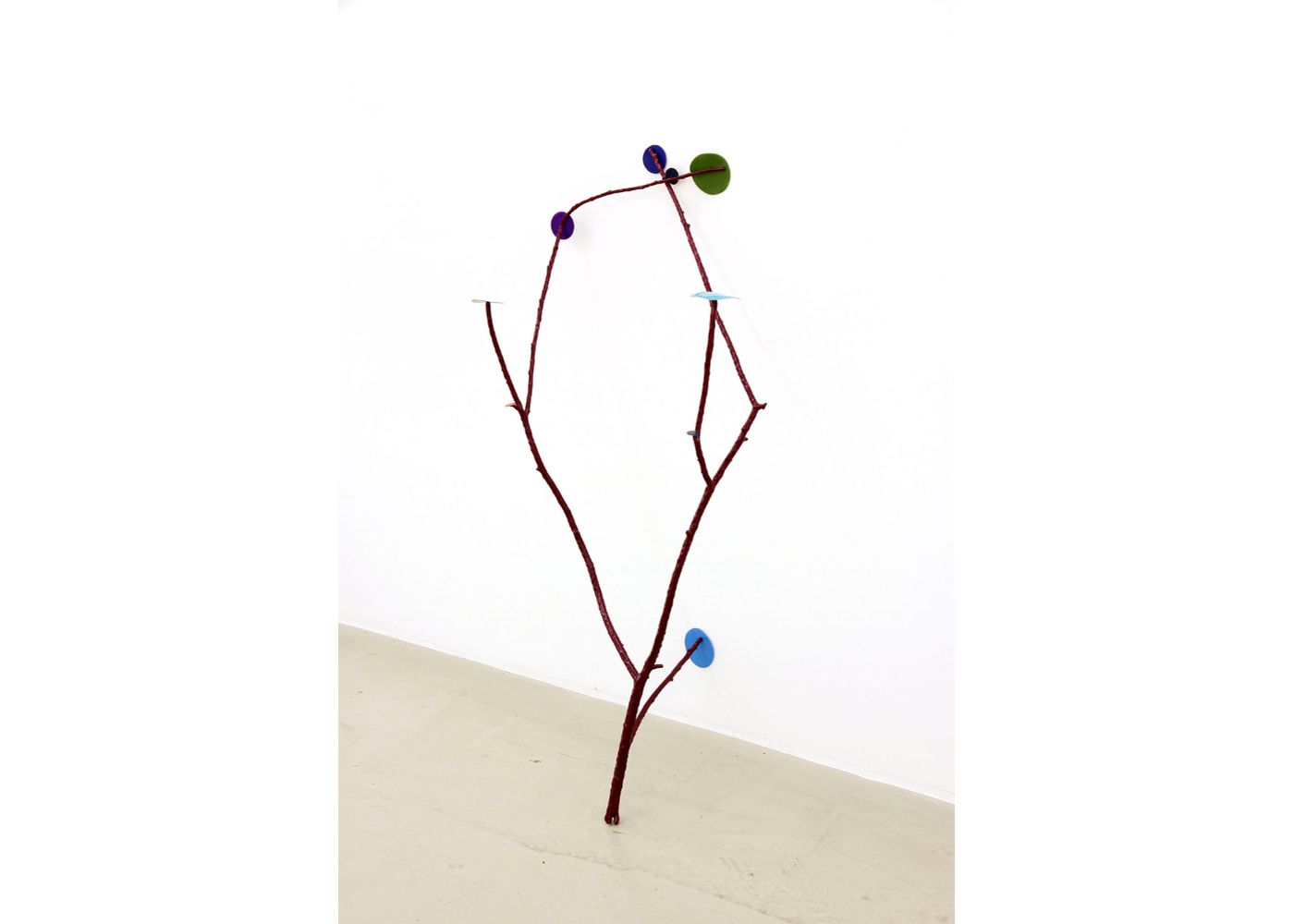 Stehender Ast, violett |2012 |Leim, Acryl, Holz |126 x 53 x 43 cm [H W D]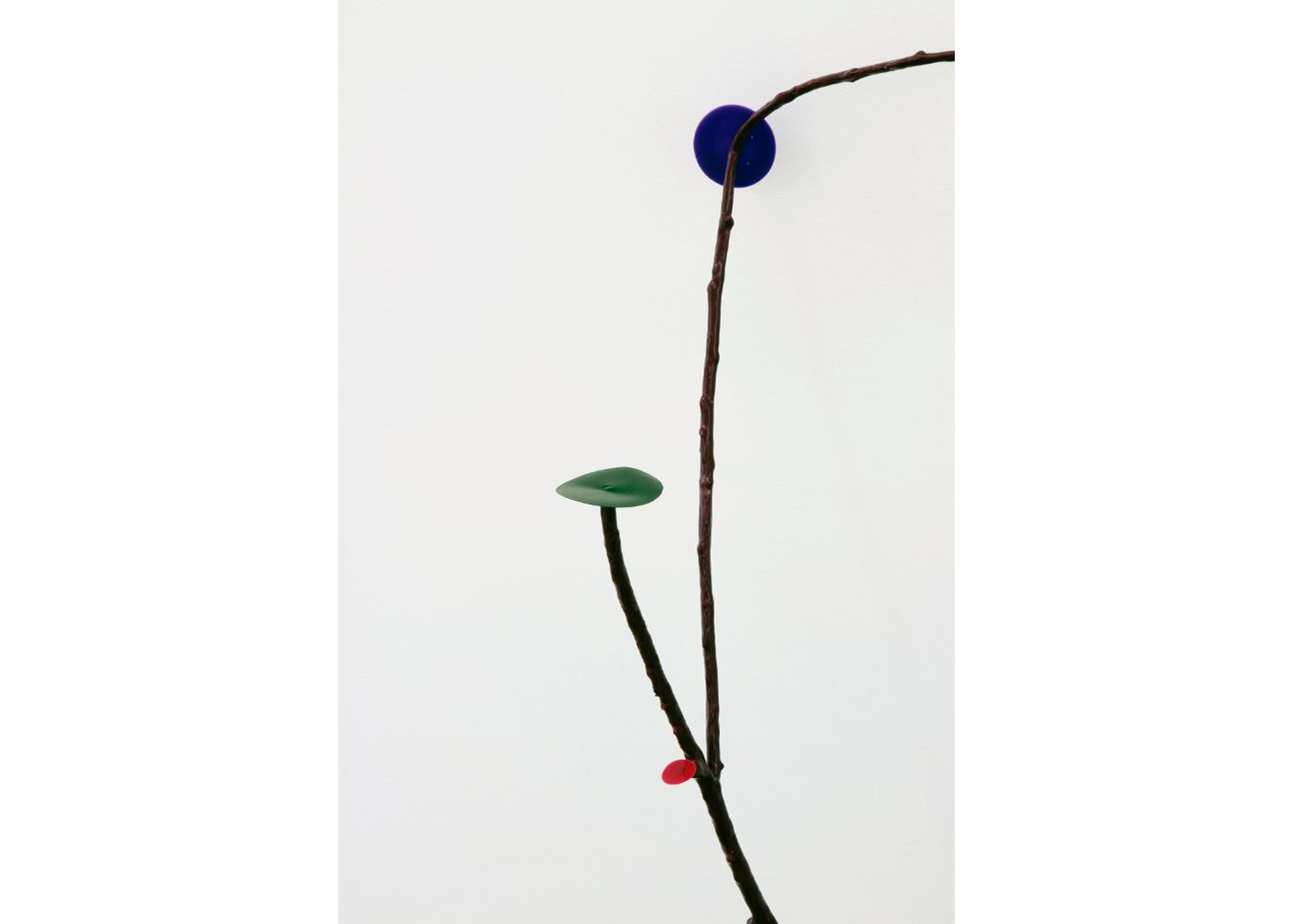 Stehender Ast, violett, Detail |2012 |Leim, Acryl, Holz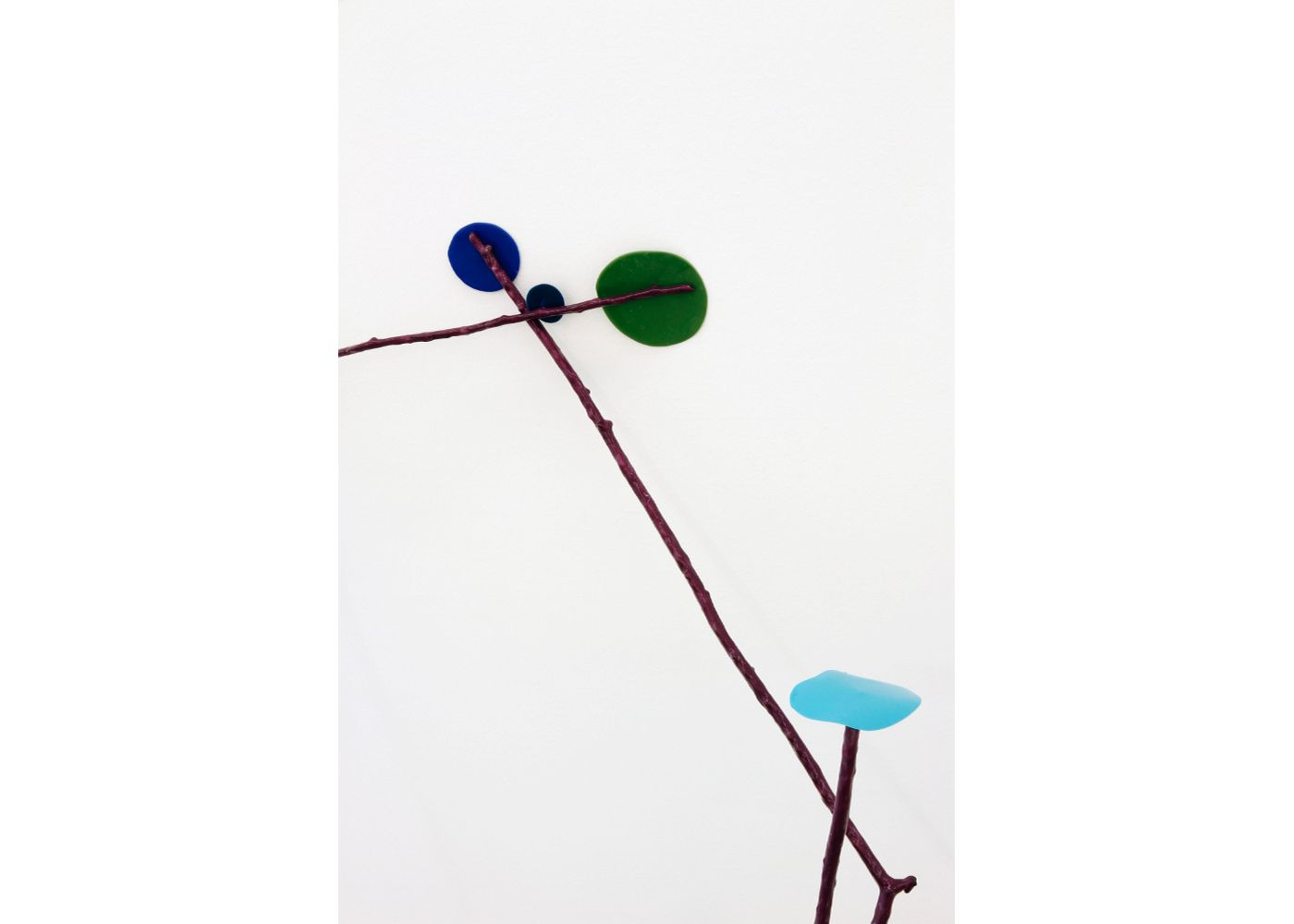 Stehender Ast, violett, Detail |2012 |Leim, Acryl, Holz
Stehender Ast, orange |2012 |Leim, Acryl, Holz |135 x 110 x 62 cm [H W D]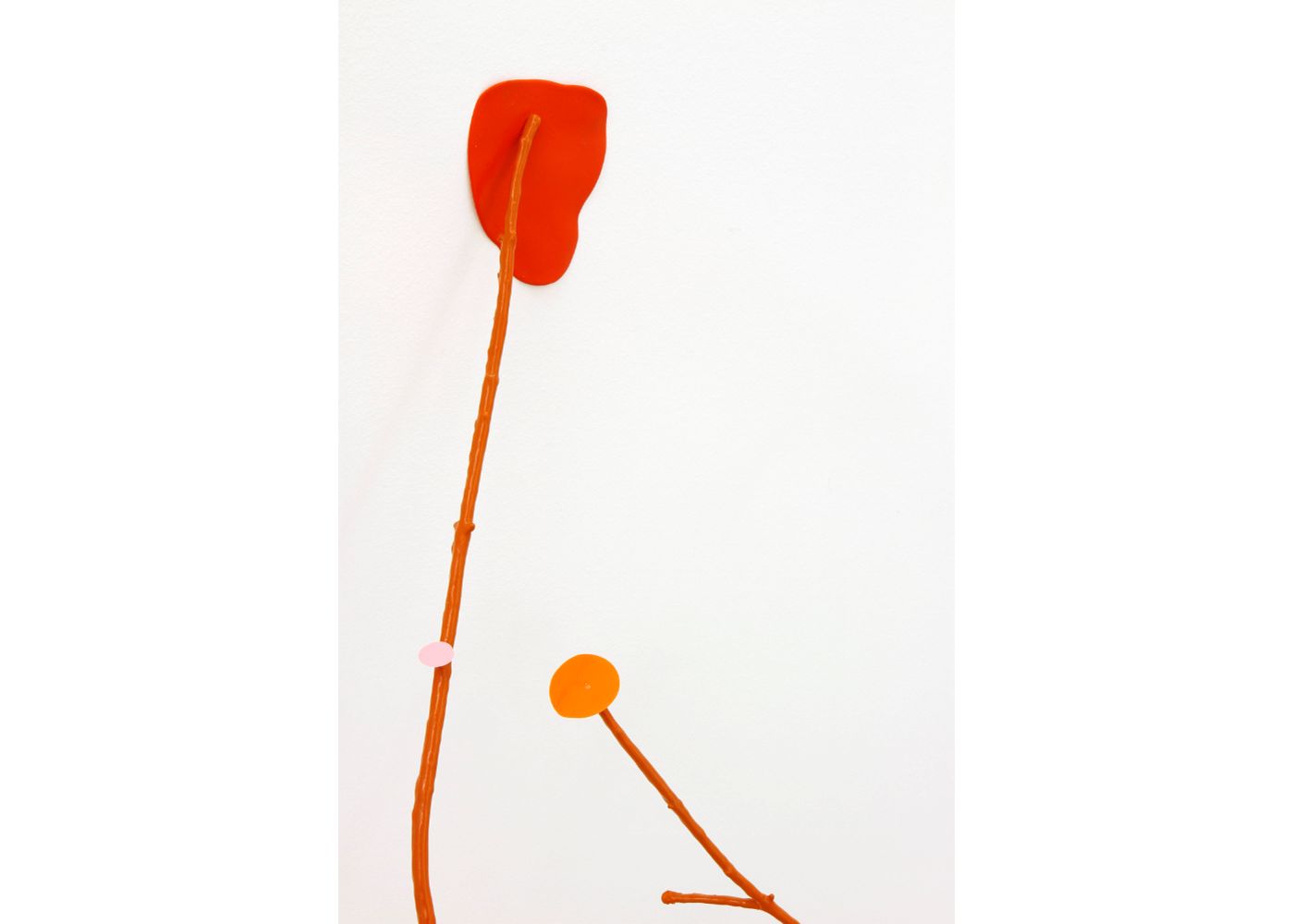 Stehender Ast, orange, Detail |2012 |Leim, Acryl, Holz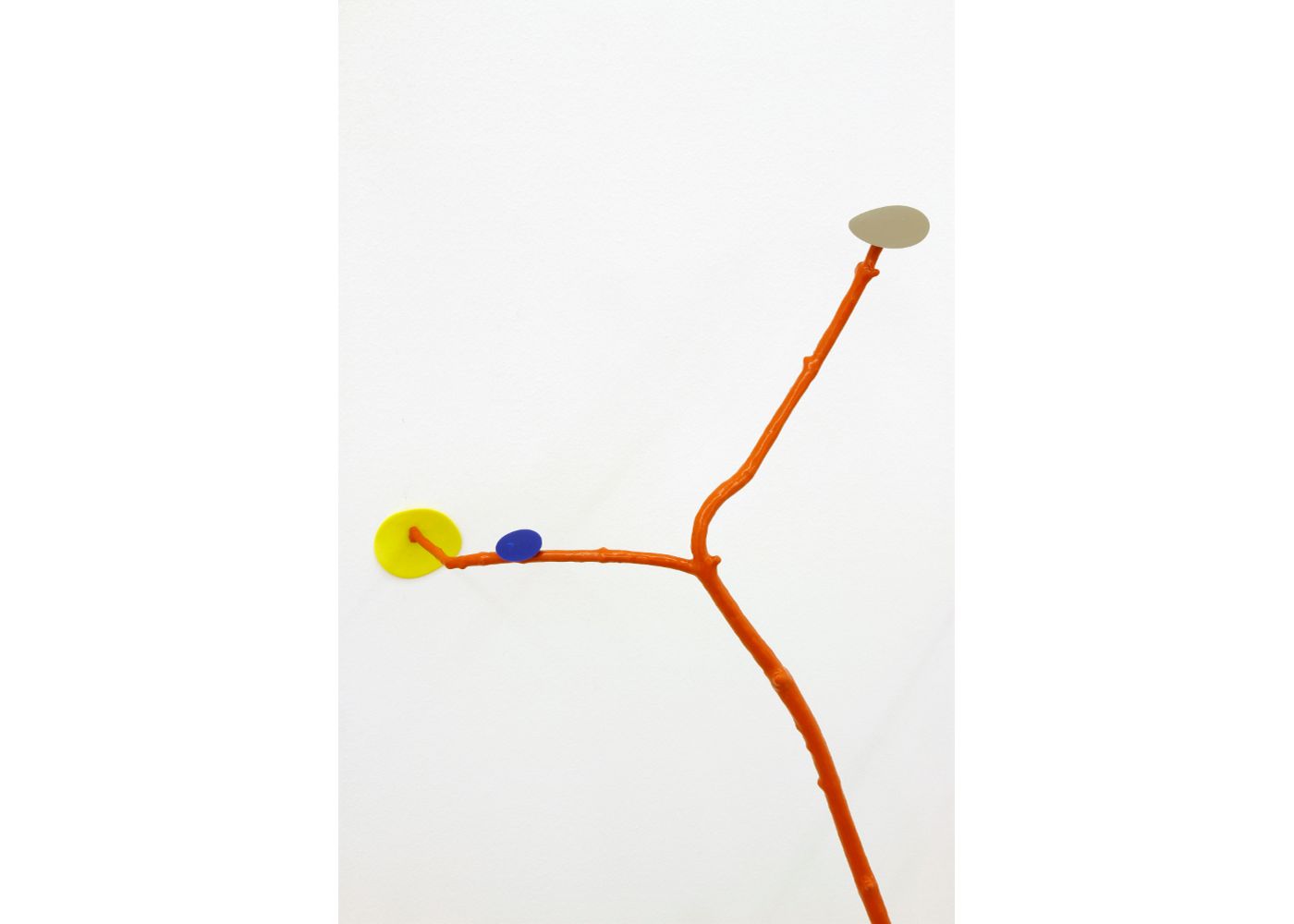 Stehender Ast, orange, Detail |2012 |Leim, Acryl, Holz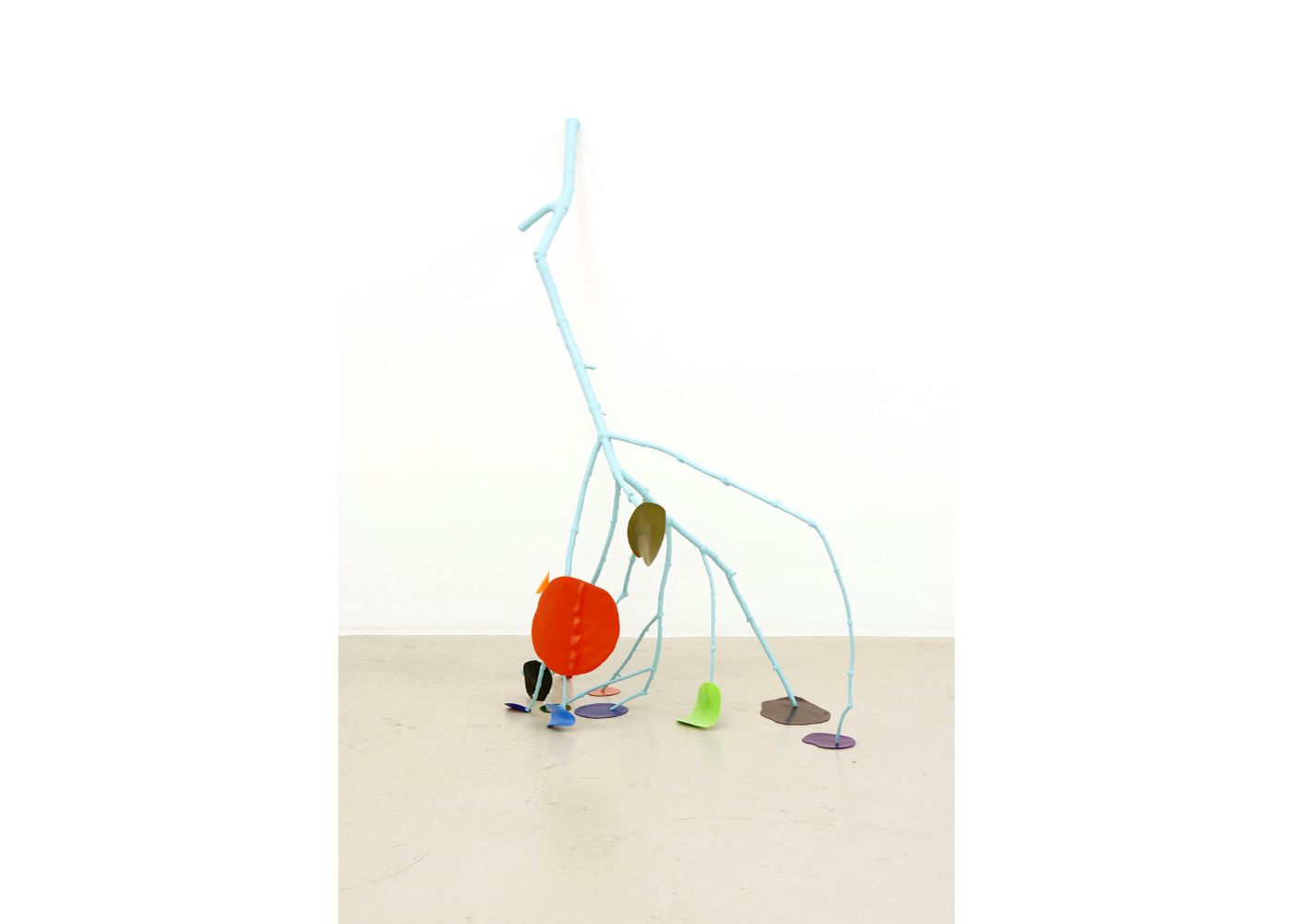 Stehender Ast, türkis |2012 |Leim, Acryl, Holz |118 x 79 x 56 cm [H W D]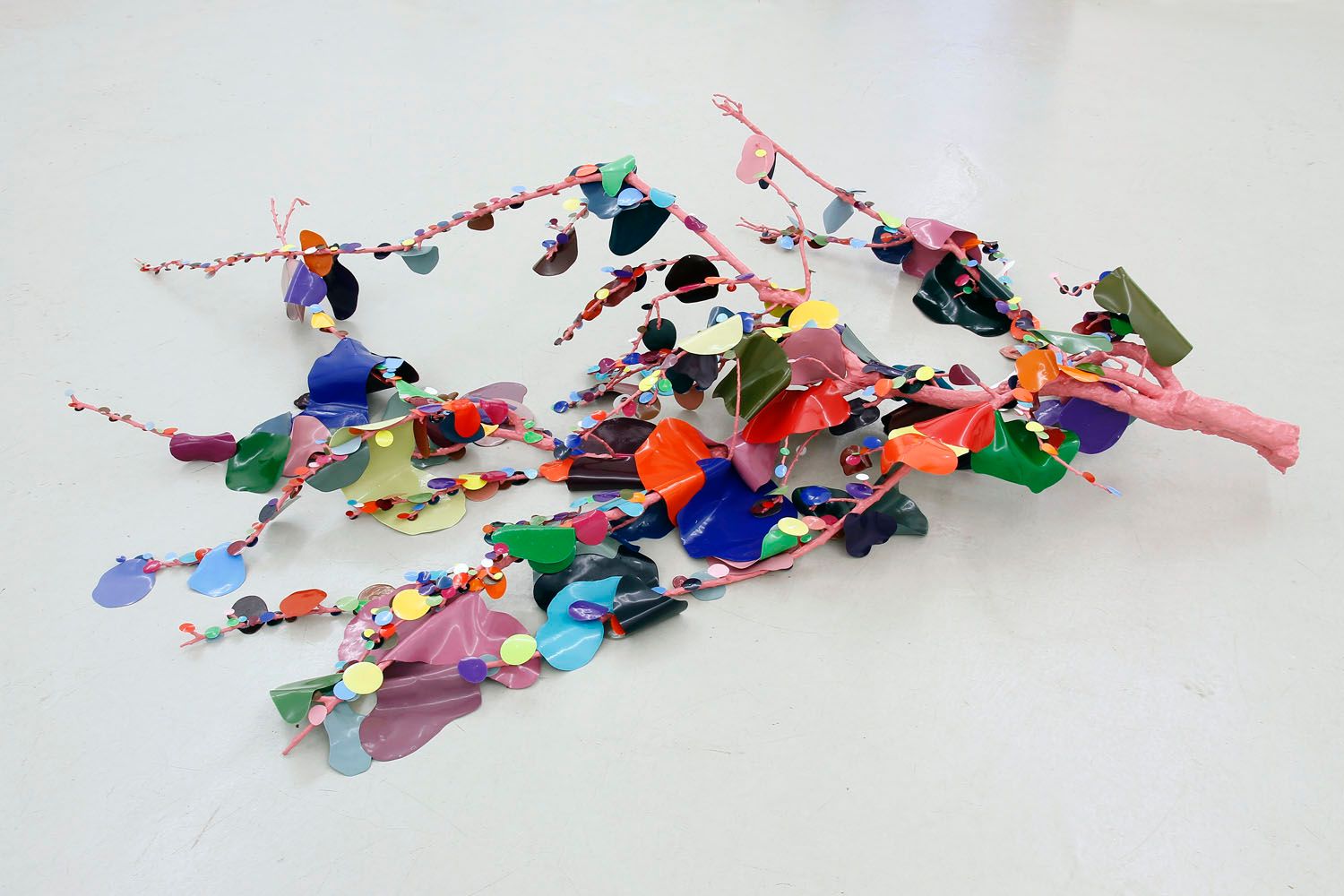 Grosser Ast |2012 |Leim, Acryl, Holz |52 x 258 x 195 cm [H W D]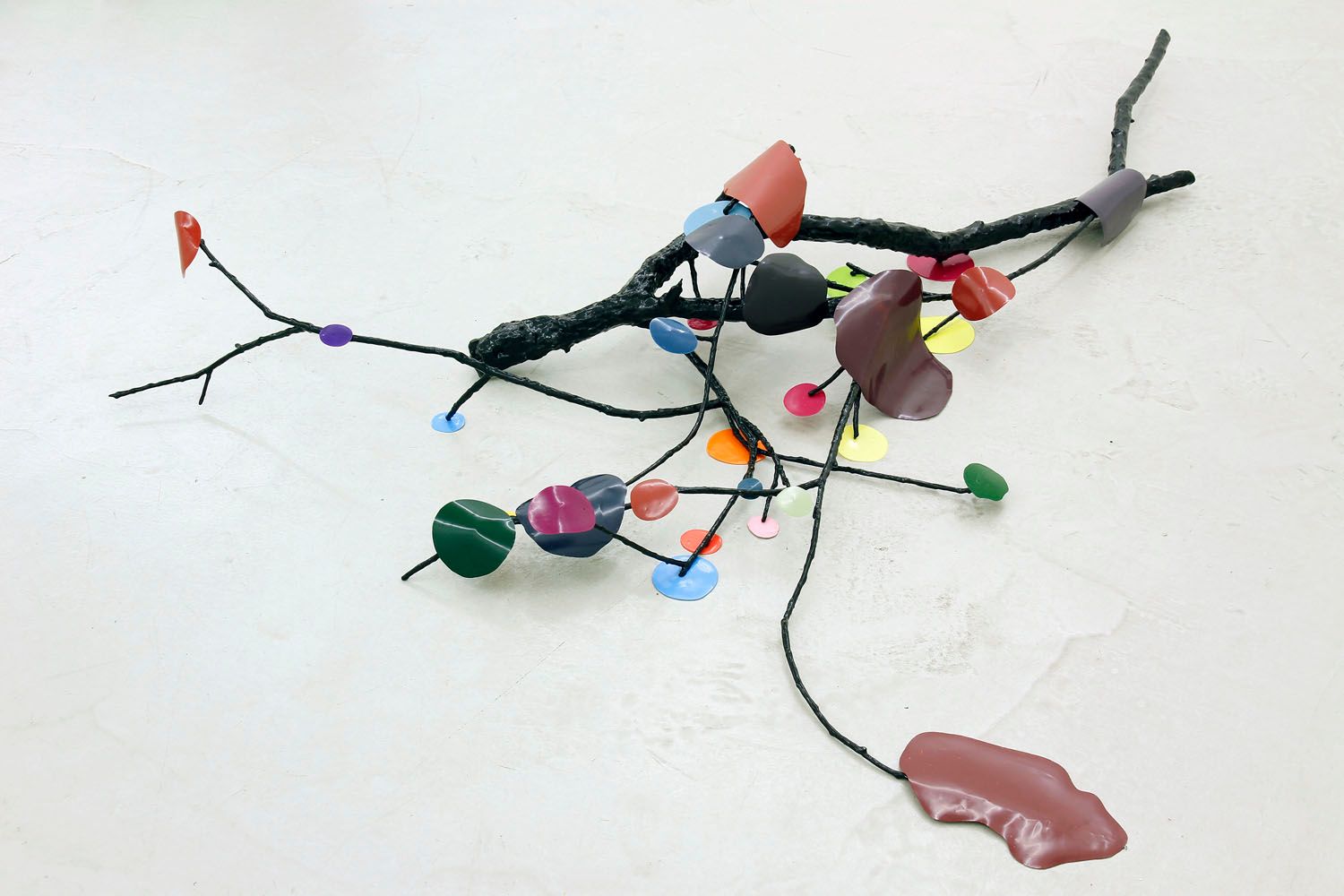 Mittlerer Ast, schwarz |2012 |Leim, Acryl, Holz |24 x 189 x 132 cm [H W D]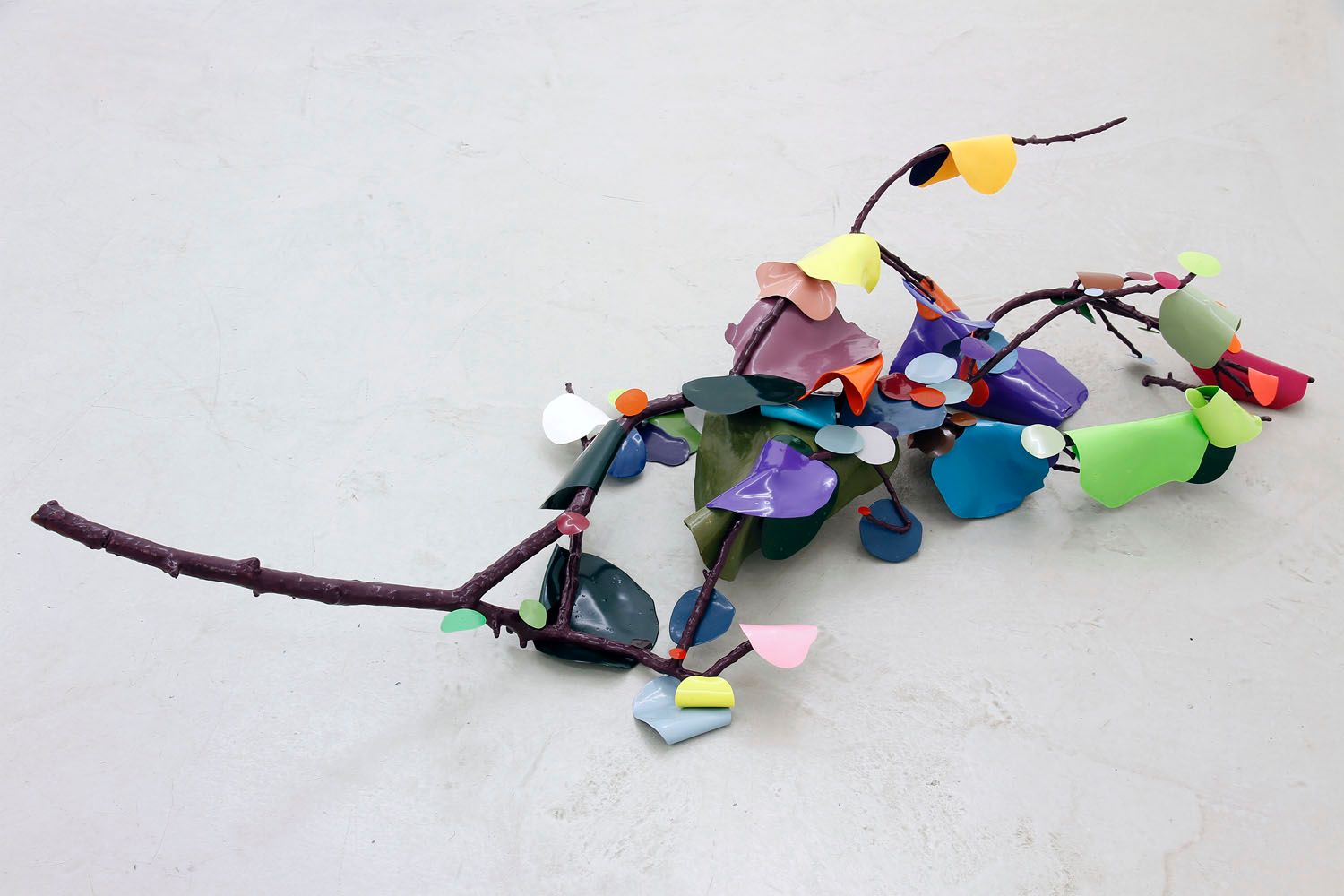 Mittlerer Ast, violett |2012 |Leim, Acryl, Holz |32 x 167 x 76 cm [H W D]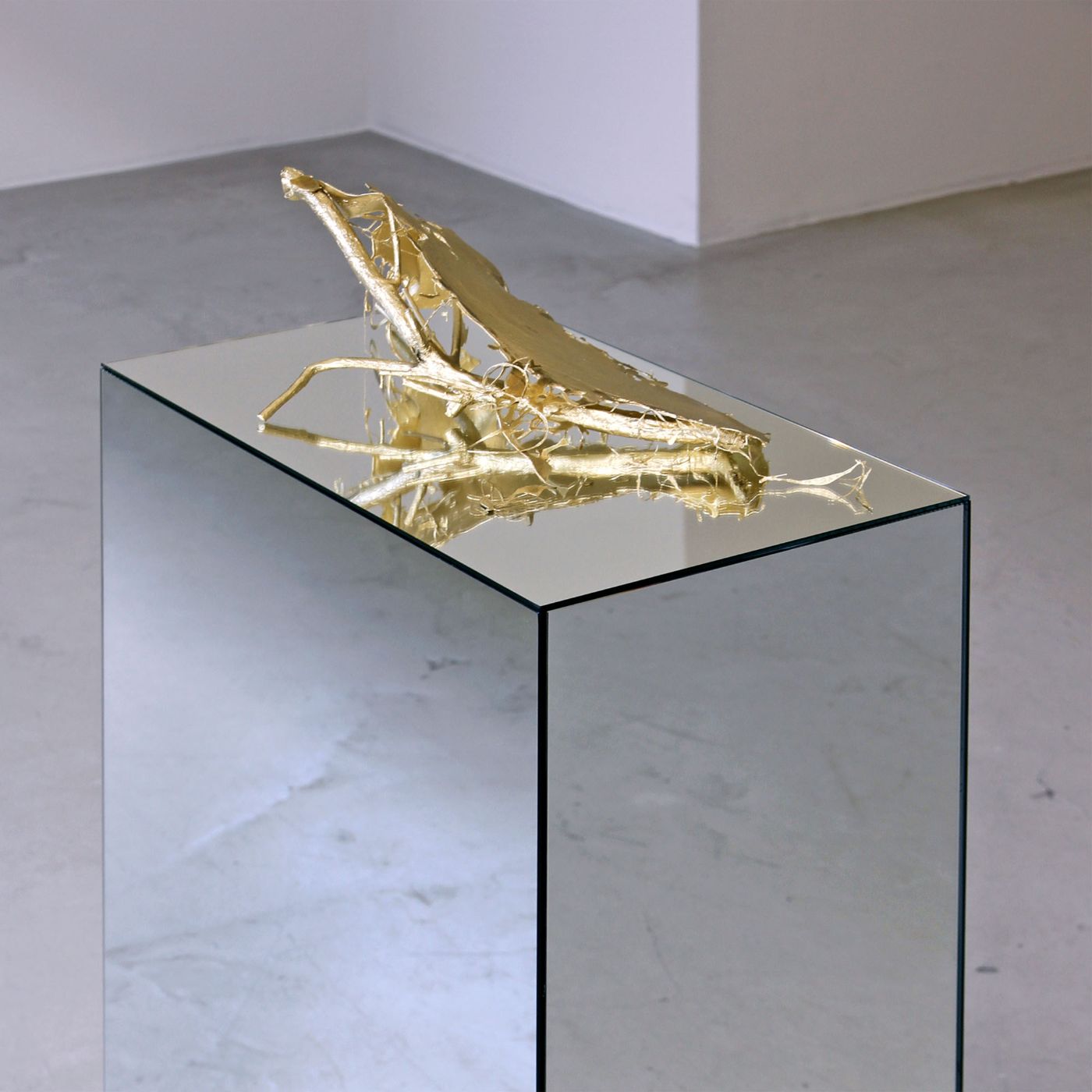 For Winners! |2012 |Leim, Acryl, Goldpigmente, Holz |14 x 23 x 39 Sockel, verspiegelt 85 x 48 x 30 cm [H W D]
For Winners! |2012 |Leim, Acryl, Goldpigmente, Holz |14 x 23 x 39 Sockel, verspiegelt 85 x 48 x 30 cm [H W D]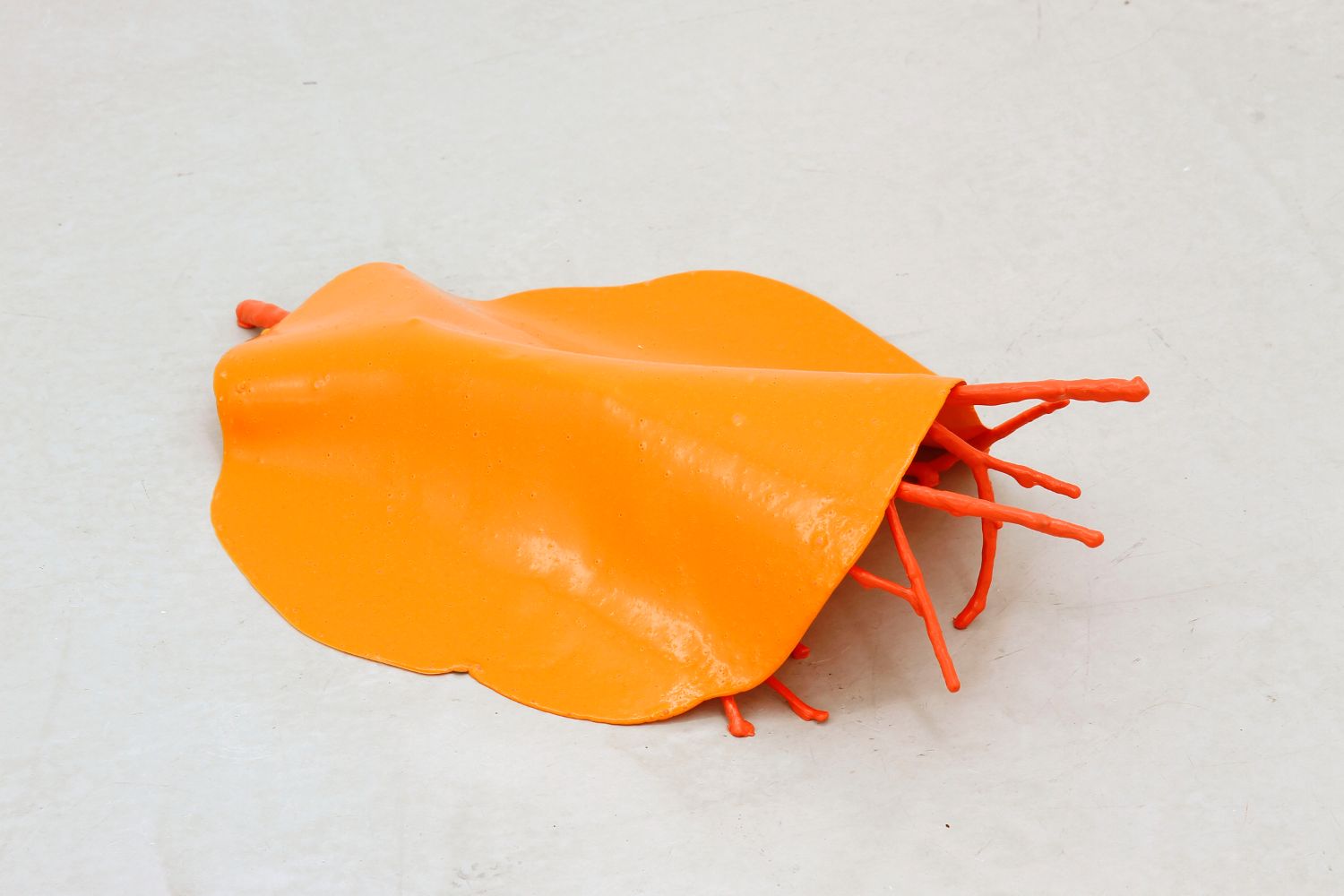 Die glückliche Hand |2012 |Leim, Acryl, Holz |12 x 41 x 32 cm [H W D]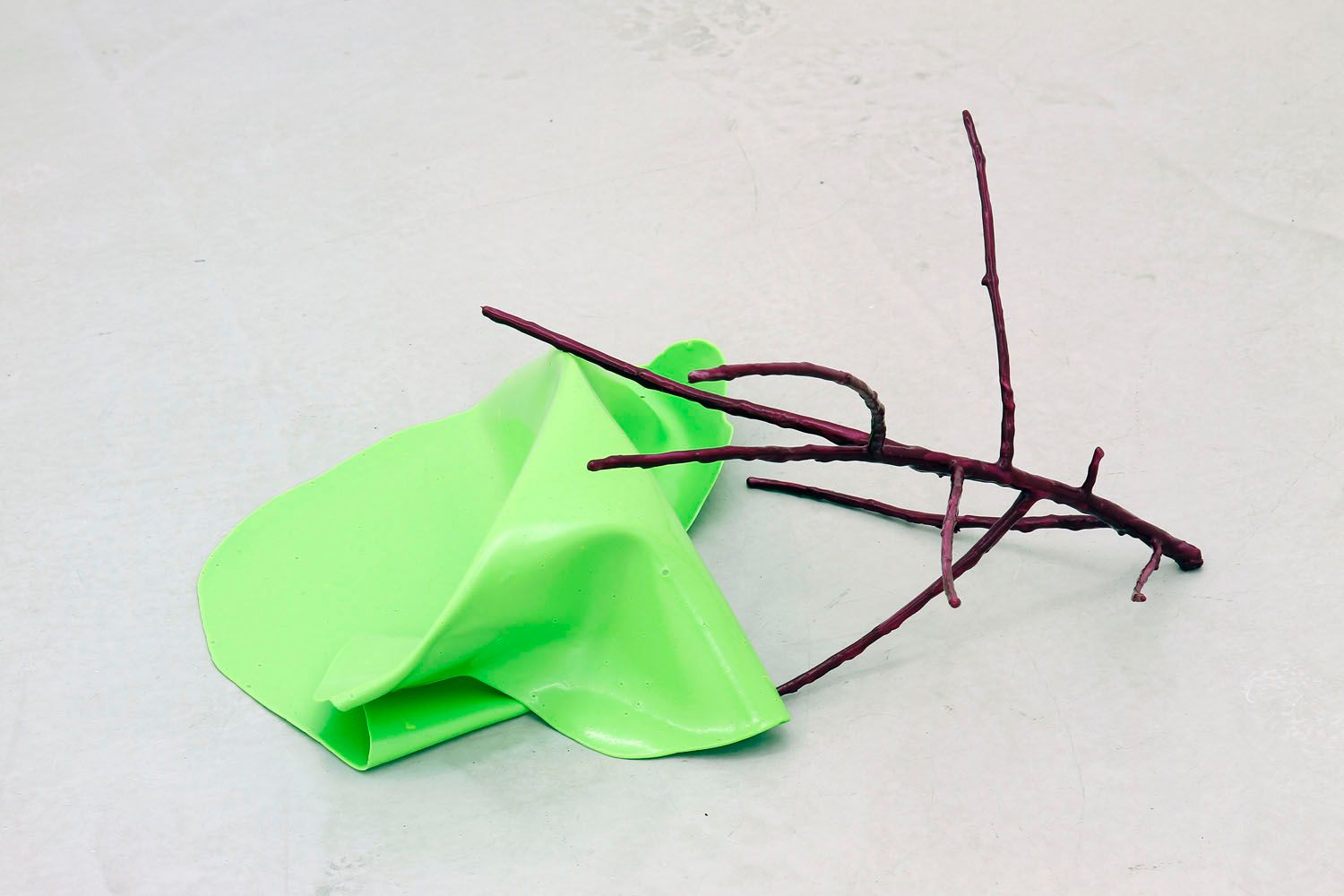 Kleiner Ast, violett |2012 |Leim, Acryl, Holz |27 x 53 x 40 cm [H W D]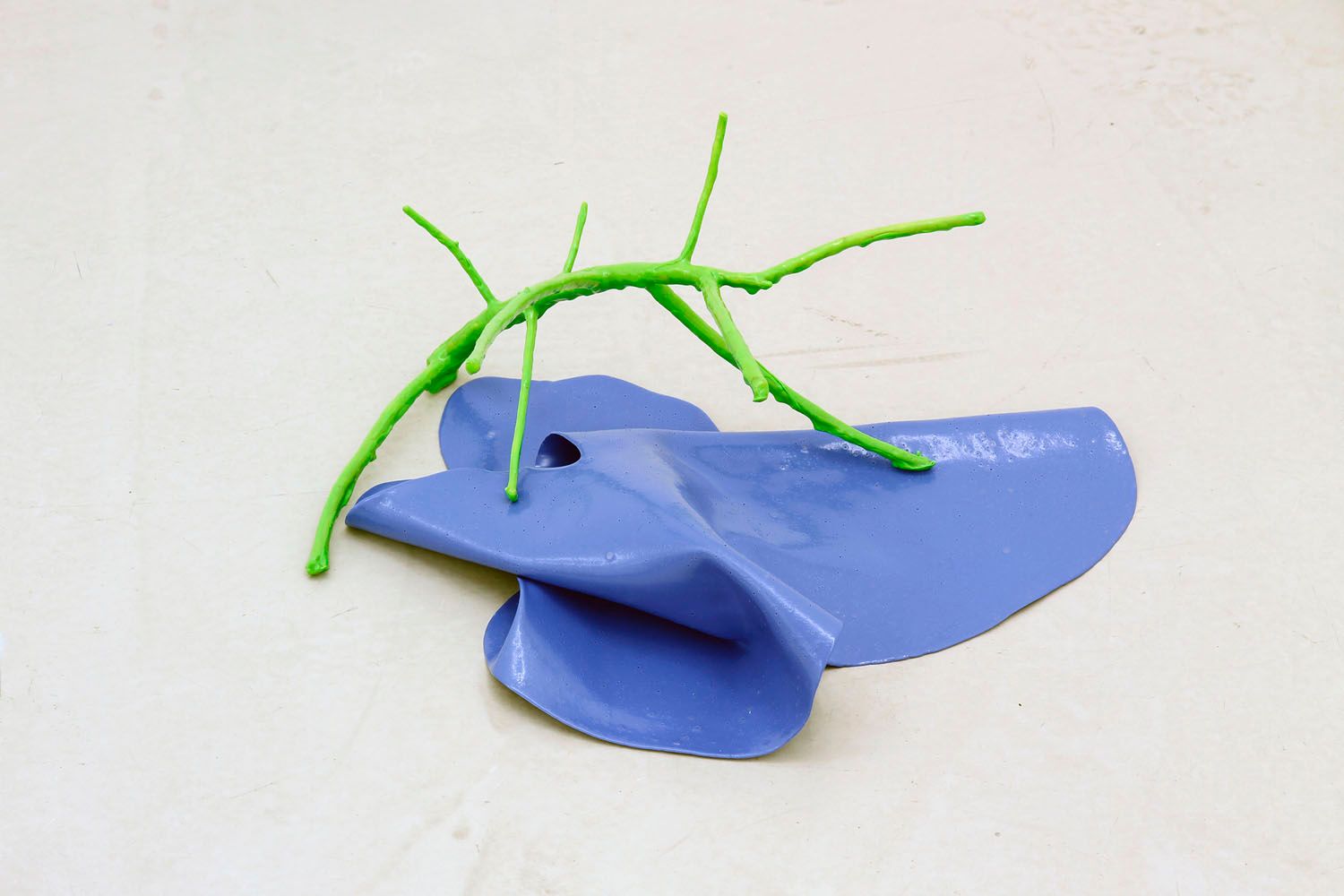 Kleiner Ast, hellgrün |2012 |Leim, Acryl, Holz |23 x 46 x 56 cm [H W D]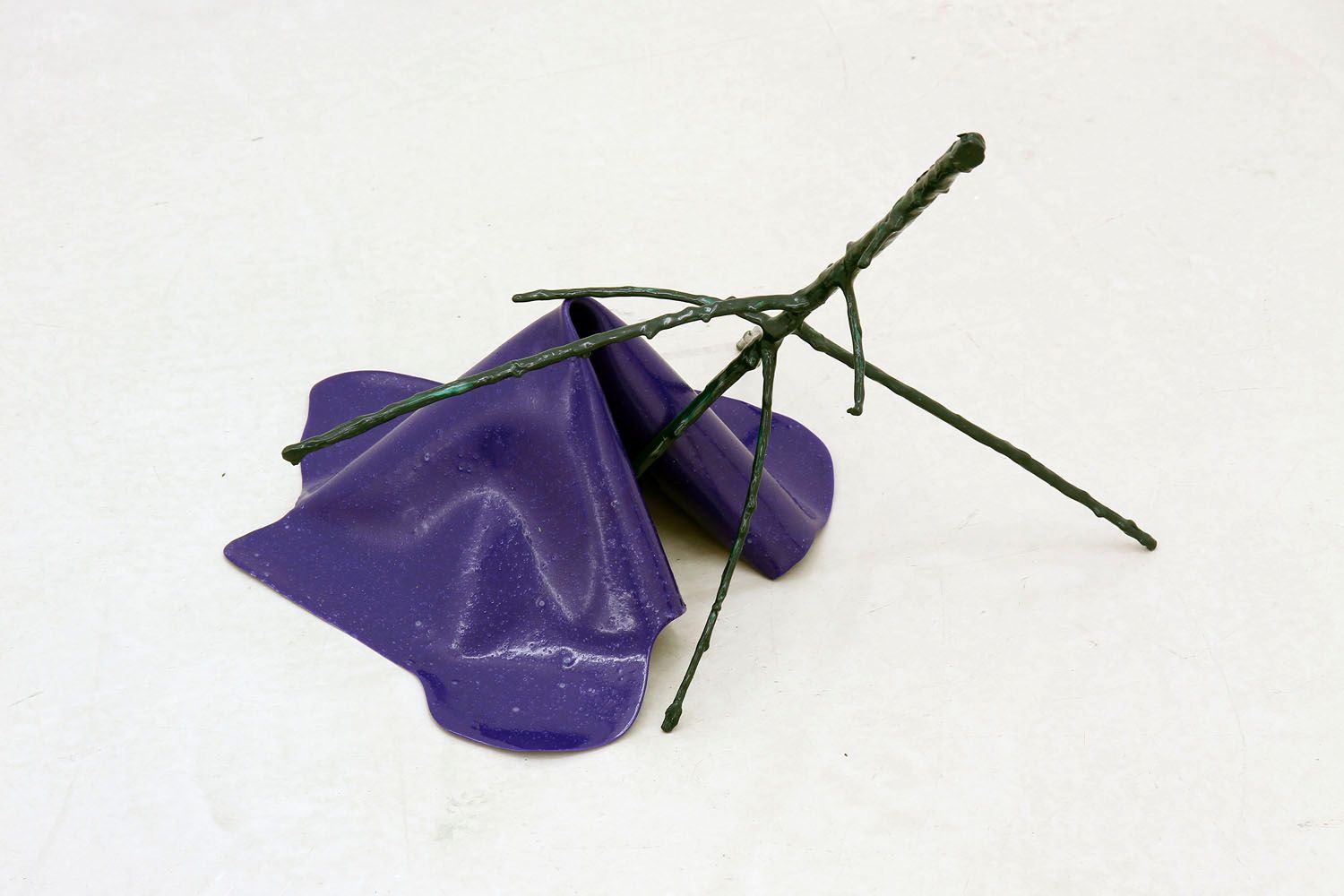 Kleiner Ast, dunkelgrün |2012 |Leim, Acryl, Holz |33 x 45 x 33 cm [H W D]